5 Essential Holiday Travel Tips for Pet Owners
5 Essential Holiday Travel Tips for Pet Owners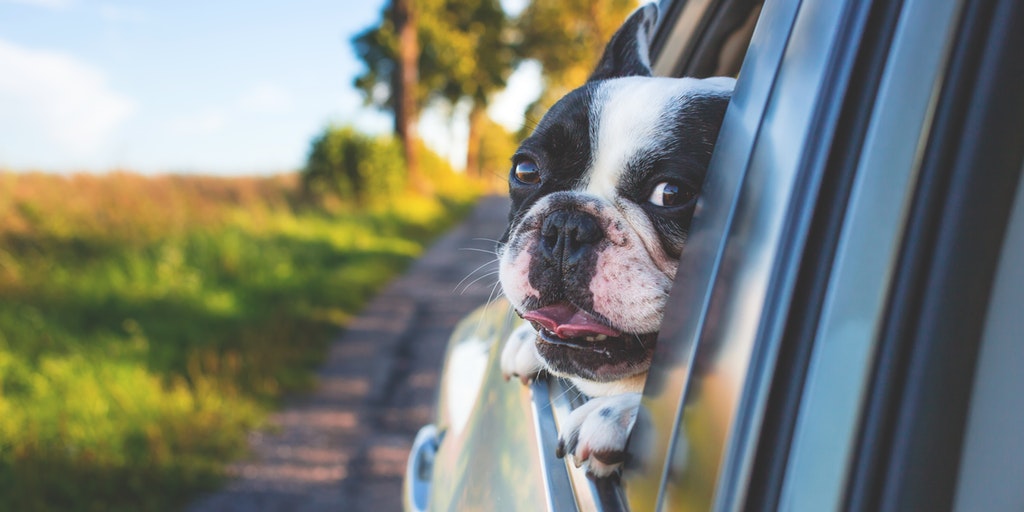 You and your best friend are heading into one of the most joyous times of the year: the holidays. However, traveling with your furry loved one isn't always a joy.
Take the headaches out of your trip with these 5 simple and quick life hacks:
1. Get a Temporary ID Tag
If your pet decides to go on a solo journey during your trip, this trick will help ensure your loved one's safety. Write the address of where you plan to stay along with your phone number on the temporary tag, and attach it to your pet's permanent tag.
2. Google Local Vets Ahead of Time
In the unfortunate event that your pet gets sick, the last thing you need is to scramble for the nearest animal clinic or hospital. Take the time to research reputable veterinarians beforehand, and jot down the contact information in a safe place. Additionally, consider bringing a copy of your pet's medical records with you, just in case.
3. Pack a Squeegee
Pets are notorious for leaving gobs of hair everywhere. Clean hotel rooms and vehicles easily with a small squeegee. This tool picks up hair in seconds, and you won't need much space in your suitcase to pack it.
4. Make Playtime Just a Little Longer
Pets are like children when it comes to playtime. The longer you play, the quicker they fall asleep. On the day before your trip, play with your pet for a considerable period of time. Add an extra mile or two to your daily walk or shine that laser on the floor for hours. You'll be much happier the next day when your furry friend can't keep his/her eyes open.
5. Take Baking Soda with You
Every pet owner knows this fact: accidents happen. One of the quickest ways to remove urine from carpet is to use baking soda. Plus, it helps absorb nasty odors.
Now that you know how to minimize stress levels, take a deep breath and enjoy the holidays!