Summer Lovin: 4 Ways to Enjoy the Sunshine with Your Pet
Summer Lovin: 4 Ways to Enjoy the Sunshine with Your Pet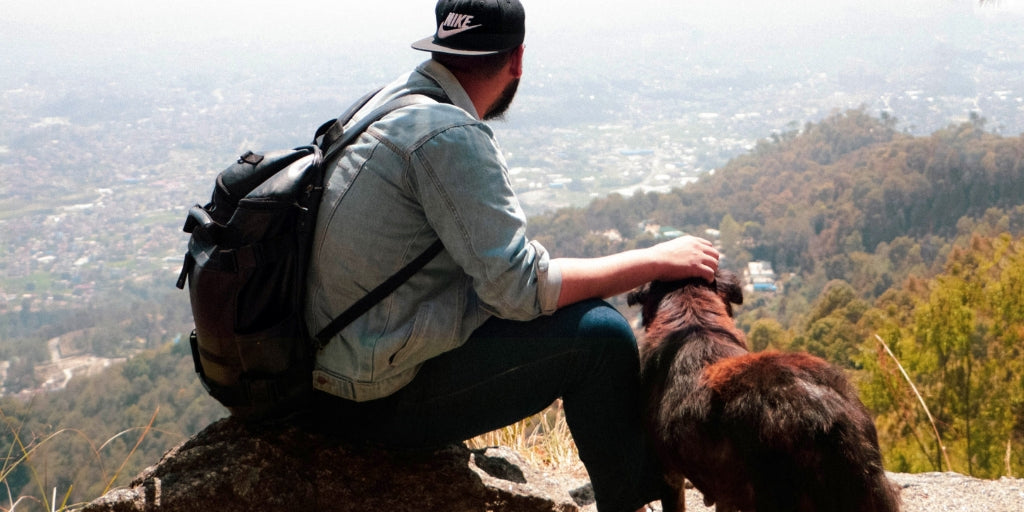 Embrace a sunshine state of mind with these 4 Ideas for Summer Fun with Your Pet.
Take a Hike
Get ready for adventure with your favorite four-legged companion! Hiking with dogs is a great way to burn restless puppy energy, enjoy the fresh air, and stay healthy, happy, and unbothered. There are many dog-friendly trails throughout Connecticut, New Jersey, and New York for our local fur-families. If your home base is a bit of a farther trek, try searching for dog-friendly hikes in your area. BringFido is a great resource for pet parents.
Prior to setting out, be sure to bring appropriate gear for the journey, plenty of water, and pick a trail rating that suits your dog's energy level.
Pool Party
Who doesn't love a pool party in the heat of summer? If your dog likes to splash, paddle, and play, invest in a kiddie pool for your furchild. Doggie pool parties provide hours of fun and laughs while keeping your pet cool as temperatures creep up. Bring a box of their favorite throwing toys and invite a few friends!
Larger breeds and water savvy canines may enjoy splashing in a bigger pool. Lakes and beaches can be great fun for dogs, but make sure to go prepared with canine life jackets and always keep your pup in sight.
End the day with a round of homemade doggie ice cream for your water warrior.
Made in the Shade
As the days begin to warm up, even the most sun worshiping of cats can begin to feel sluggish. Treat your kitty to her own beach side bungalow with a DIY Cat Tent! These adorable tents are the perfect use for an old t-shirt. Stock up on your cat's favorite toys for a relaxing day in.
If the heat is getting to be too much for your kitty, try adding a few ice cubes to her water bowl for an iced beverage worthy of a cabana hideaway.
Bike Gang
Take your dog for a ride this summer and get to know your local bike trails. Make a goal of exploring one trail per week. By the end of summer, you and your best furry friend will have earned all the bragging rights intrepid cyclists deserve!
First time teaching your dog to follow a bike? Remember to start slow. Make sure your dog is comfortable around bikes and enjoying the pace before embarking on a longer ride.
For more season tips, check out Treating Season Hot Spots on Your Pets.