What Booties Are Best for Your Dog
What Booties Are Best for Your Dog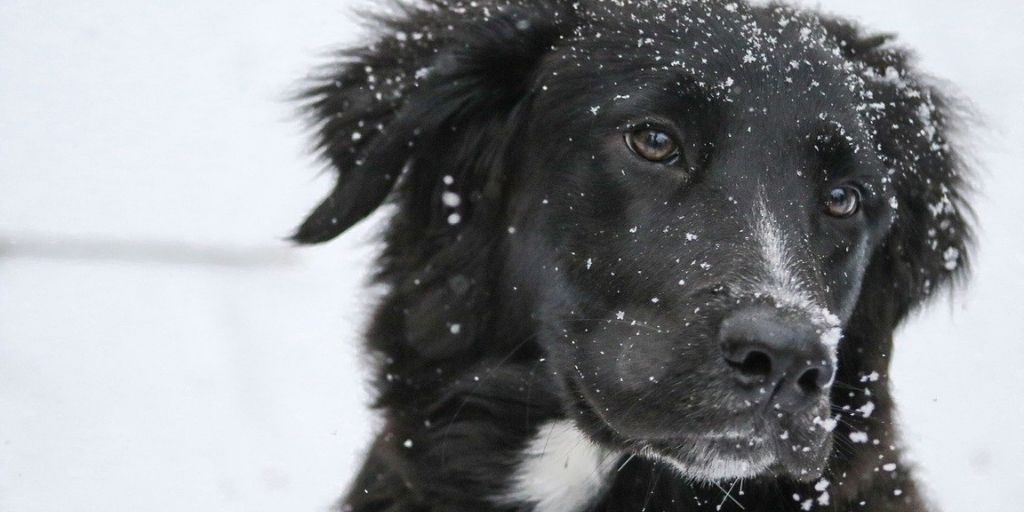 Booties can be more than a fashion statement for your dog – they can be essential safety gear to keep your pet walking carefully in different weather conditions and on a variety of surfaces. It is important to choose the best booties for your dog, however, to be sure they function properly and your dog can wear them comfortably.
What Are Dog Booties?
Dog booties may also be called boots, slippers, shoes, or socks depending on their construction and how the manufacturer or retailer classifies them. This pet-friendly footwear helps keep your dog's feet warm and dry, and provides traction on wet, slippery, or unstable surfaces. Dog booties can also provide extra cushioning for your dog's feet and joints, particularly for senior dogs that may be developing arthritis or other joint conditions. Booties also protect your dog's feet from sharp objects, ticks, toxic chemicals, or temperature extremes on walking surfaces. Furthermore, booties can also help protect the flooring in your home, since they can be quickly removed – most booties are fastened by Velcro, elastic, buckles, or snaps – before your dog tracks in snow, mud, slush, or dirt.
Choosing the Best Booties for Your Dog
There is no one type of dog booties that is best for every dog, but you can consider several different designs to choose the ones that will suit your dog more comfortably and easily. When choosing dog booties, consider…
Size – A firm but comfortable fit sized properly for your dog's paws is essential for the booties to work well. Different manufacturers may have different sizing scales, so always measure your dog's paws carefully for the proper fit.





Adjustable Fit – Because a dog might have one paw that is slightly larger or smaller than others, dog booties with an adjustable fit are often best. This will allow you to be sure each paw is properly protected and the booties are secure.





Ease of Use – Take note of how easy it will be to put on or take off the booties to be sure you can use them comfortably without causing any stress or anxiety to your dog, but your dog should not be able to kick or shake them off easily.




Material and Construction Quality –

Booties

are available in all types of materials, from vinyl rain booties to flannel winter socks to rubber galoshes. Choose the materials that work best for your pet and your climate, but be sure they are durable and well-constructed.



Sole Quality – A textured, rugged booty sole will be the most durable and provide the most traction for your dog. Consider your dog's typical walking surfaces and weather conditions to choose booties with the best sole for your pet's needs.




Color –

Dog booties

are available in a range of colors and fashionable prints, but the color of the booties is about more than just style. The best booties will be bright, visible colors and will have reflective strips or accents for even more visibility.


Temperature Protection – Good

quality booties

will provide temperature protection for both high and low extremes to keep your dog's paws safe from heat and cold. Different booties provide different levels of insulation.


Water Resistance – Most dog booties will provide some protection from water, but there is a big difference between walking across a wet lawn, splashing through an occasional puddle, or wading in a creek. Choose water resistant or waterproof booties based on your dog's needs.


Price –

Dog booties

are available for every budget, but it is best to choose the most expensive, highest quality booties that can fit your budget. Consider all the footwear's features, but don't feel pressured to pay for more expensive booties than your dog needs.
When you are choosing which booties are best for your dog, read different reviews and talk to other dog owners about the booties that work well for their pets. You can also talk to your dog's breeder or veterinarian for advice on booties and other appropriate footwear for your pet, and check any return or exchange policies on the booties you purchase in case they don't work as you'd hoped.
Helping Your Dog Wear Booties
If your dog isn't used to wearing boots, socks, or booties, it can take some time for them to become comfortable with new footwear. First introduce your dog to the booties by letting them sniff and inspect them, and leave the booties out so they can become familiar and will have the opportunity to air out as well. Rubbing the booties with your dog's favorite toy or blanket can help give them a familiar smell. Take time to get your dog used to foot handling by holding their paws or trimming their nails, which will help them accept footwear more easily.
When you are ready to start your dog wearing booties, begin with just one or two paws for brief periods, and praise and reward your dog when they wear the booties. Use the booties indoors at first, and once they are on your dog's paws, distract your pet with some training commands or a brief game to help them get used to the feel of the booties. Gradually increase how long they wear the booties, and soon your dog will be willing to wear them for different activities.
Knowing what booties are best for your dog can help you choose the right footwear to keep your pet safe and comfortable in all weather and all activities. While there are many booties to choose from, careful consideration can help you choose exactly which booties work best for your pet's active lifestyle.
Shop dog booties online from the comfort of your home, or in-store at one of our locations near you.